FROM THE DESK OF DEPARTMENT HEAD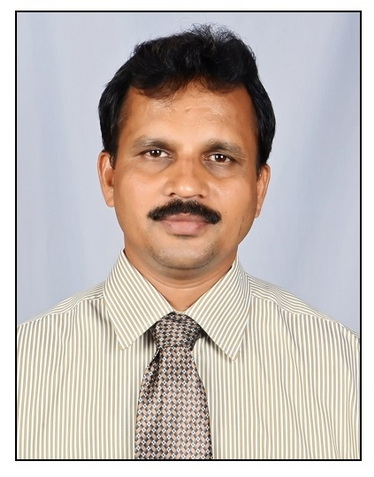 In ever changing field of technical education. Technology is moving at a very fast pace. What was breakthrough yesterday is obsolete today. This has made it imperative that future technocrats must be familiar not only with technical skills but also with the technology of tomorrow with proper basic knowledge of science. Academicians and Industrialists alike have recognized the value of the degree in developing challenges of the rapidly changing Science & technology. Chemistry is a bridge that connects Pure Science with Engineering practices. It aims to provide a strong foundation for students of engineering and is one of the indispensable departments of the institute. Chemistry taught at the undergraduate level. The Department has well equipped laboratories which enable faculty and students to employ fundamental principles to create innovative new technologies. These novel solutions are then handed off to engineering disciplines to be refined, enhanced and used to address important problems. Guidance provided to the students by Faculty at the Department. The Campus environment and work culture will encourage individuals from all walks of life and from all special backgrounds. Indeed the campus at CEC is rooted in the belief that the wider the range of students background and experiences the more it aids the learning process. I hope young engineers passing from the institute will create difference in National and Global scenario. I expect my students to be sincere, responsible and committed to their work. They should have "never give up attitude and unquenchable thirst of knowledge.
Dr.N.Damodara
H.O.D CHEMISTRY DEPARTMENT
FACILITIES
The well equipped, spacious lab provides safe and comfortable working environment for students. There is a good stock of chemicals, which is being replenished from time to time. The Department has a Research Centre approved by VTU for conducting programmes leading to the award of Ph.D. degree.
Instruments available in the Department.
UV-visible spectrophotometers (Spectrum Tek)
Electronic balances
Water Bath
Flame photometer
PH meter
Conducto meter
Colorimeter
Magnetic Stirrers
Water distillation Unit
Melting point apparatus
Heating mantles
Hot-air oven
Micro-oven
ACADEMIC DETAILS
The Chemistry department is devoted to teach Engineering Chemistry to B.E first year(All branches), and higher semester (Open elective) students. Since its inception in 2001, the department has qualified & experienced faculty, good infrastructure, and is actively involved in basic and applied research work besides pursuing its objective of preparing students for challenging careers. Two staff members are Doctorate holders from reputed University. The department has been recognized as Research center by VTU in 2010-11. The department faculties have expertise in the synthesis, characterization of various novel compounds and applications in field of catalysis, water analysis and purification, polymers and electrochemistry and Organic synthesis.
FACULTIES
TEACHING FACULTIES:DEPARTMENT OF SCIENCE & HUMANITIES
TECHNICAL STAFF
Inauguration of Spectrum and A Technical Talk By Sri Girish Bharadwaj (12-12-2018)
Inauguration of First year engineering students association "Spectrum" by Sri B Girish Bharadwaj followed by technical talk by Sri Girish Bharadwaj on "Suspension Bridges-Connecting Rural India". Right after the talk a number of competitions were conducted for the first year students. To name them 1. Science Quiz 2. Poster Presentation 3. Essay writing 4. Mini Project Competition All first years actively participated in all the above competitions and made the event a grand success. Results of Events: 1.Tech Quiz Team X (CS)-First Team Winners (IS)-Second 2.Tech Poster Geetanjali D Mesta (EC)-First Saloni Ases Fernandes (CS)-Second 3.Tech Project Rohit Hegde and Team (EC)-First Ditesh and Team (EEE)-Second 4.Essay Writing Vaishnavi (CS)- First Qamrath Akthar sheikh(ME)- Second
Read More>>
Cricket (03-17-2016)
VTU Level Cricket @ NMAMIT Nitte.College team won First place.
Read More>>